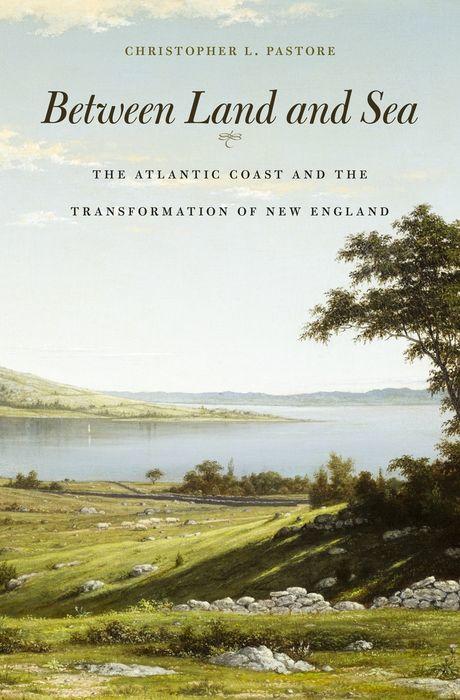 Between Land and Sea by Christopher L. Pastore
Regular price $40.00 Sale
Between Land and Sea: The Atlantic Coast and the Transformation of New England by Christopher L. Pastore, Hardcover edition, 312 pages.
One of the largest estuaries on the North Atlantic coast, Narragansett Bay served as a gateway for colonial expansion in the seventeenth century and the birthplace of American industrialization in the late eighteenth. Christopher Pastore presents an environmental history of this watery corner of the Atlantic world, beginning with the first European settlement in 1636 and ending with the dissolution of the Blackstone Canal Company in 1849. Between Land and Sea traces how the Bay's complex ecology shaped the contours of European habitation, trade and resource use, and how littoral settlers in turn reconfigured the physical and cultural boundaries between humans and nature. 
Narragansett Bay emerges in Pastore's account as much more than a geological formation. Rather, he reimagines the nexus of land and sea as a brackish borderland shaped by the tension between what English settlers saw as improvable land and the perpetual forces of the North Atlantic Ocean. By draining swamps, damming rivers, and digging canals, settlers transformed a marshy coastal margin into a clearly defined edge. The resultant 'coastline' proved less resilient, less able to absorb the blows of human initiative and natural variation than the soggy fractal of water and earth it replaced. 
Today, as sea levels rise and superstorms batter coasts with increasing ferocity, Between Land and Sea calls on the environmentally-minded to make a space in their notions of progress for impermanence and uncertainty in the natural world.