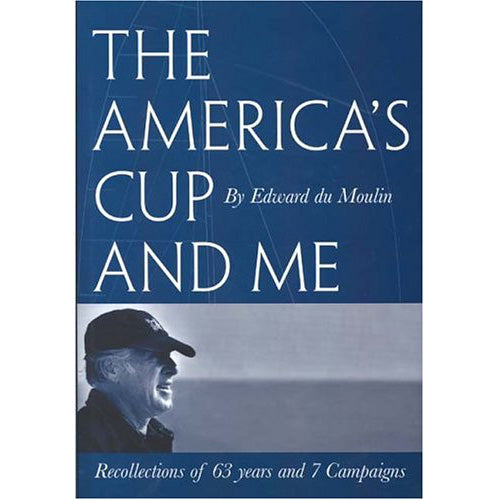 The America's Cup and Me by Ed duMoulin
Regular price $19.95 Sale
Perfectly coordinated with the 150th Anniversary of the America's Cup (the world's oldest sporting trophy) is the arrival of Ed du Moulin's charmingly captivating book The America's Cup and Me, which benefits the Herreshoff Marine Museum's America's Cup Hall of Fame in Bristol, R.I. Du Moulin's contribution to America's Cup literature is as important as it is timely, since he has been involved in the management of more America's Cup campaigns than anyone else in the history of the Cup, officially contributing his business acumen, leadership qualities and organizational skills to seven and serving in unofficial advisory roles to all since then.
Many of du Moulin's anecdotes and opinions are derived from his close relationship with Dennis Conner; they create a rich tapestry of the intriguing developments that have made the America's Cup what it is today.
The America's Cup and Me is an enjoyable read at 103 pages and is packed with information and eight pages' worth of "people" photos.
Author: Edward du Moulin
 Publisher: Herreshoff Marine Museum Press