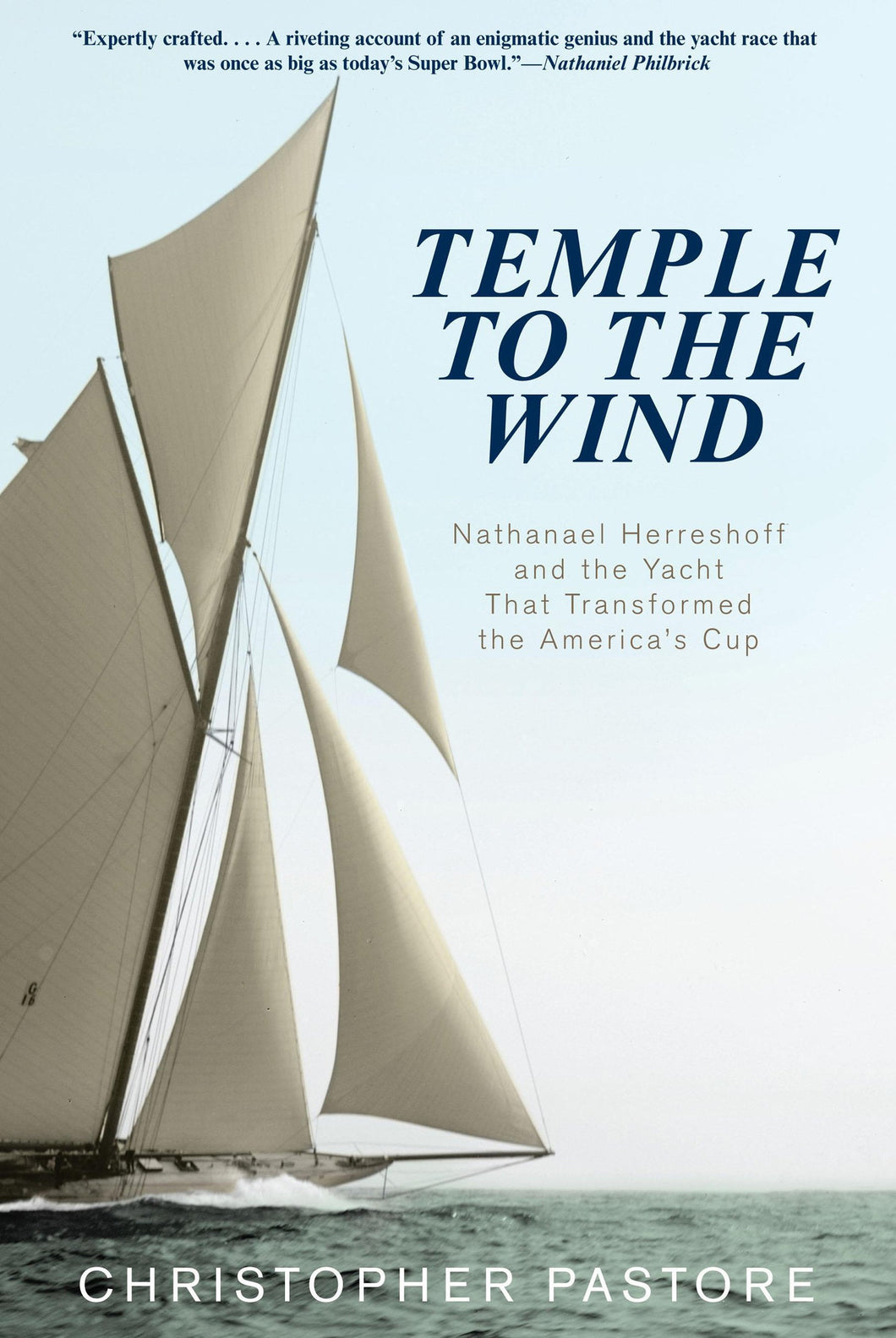 Temple to the Wind by Christopher Pastore
Regular price $16.95 Sale
Temple to the Wind: The Story of America's Greatest Naval Architect and His Masterpiece Reliance (Guilford, CT: Lyons Press, 2005).
RELIANCE was a yacht like no other, built in 1903, at the end of the age of sail. A marvel of her time, Its topsail yard towered nearly 190 feet above the water, with sails stretching 202 feet from the bowsprit to the boom's end. Many said Reliance, carrying more sail than any single-masted boat before, was simply too dangerous to sail, but the stakes were awesome. By the turn of the century, racing for the America's Cup had become more than a gentleman's game. In 1903 it was an all-or-nothing contest --fraught with political tension-- between two great rivals, Britain and America.
Behind Reliance was a gallery of American greats. There was Nathanael Greene Herreshoff, America's greatest yacht designer. And there were the robber barons like J. P. Morgan, James J. Hill, William Rockefeller, and Cornelius Vanderbilt III, who had spent hundreds of thousands of dollars to win the America's Cup. But they weren't willing to bankroll the contest indefinitely and endeavored to build a boat so powerful it would discourage the British for years to come. On the other side of the Atlantic, however, Sir Thomas Lipton, scrappy founder of the Lipton tea and grocery empire, was determined to win and put his personal fortune behind the construction of an equally bold challenger, his Shamrock III.
In Temple to the Wind author Christopher Pastore is the first to tell the story using primary source materials including Herreshoff's sketches, photos, original models and plans, along with special access to Herreshoff's personal papers and letters. From conception to construction, through hair-raising sea trials-including fatalities during the testing of the yachts to the grand finale of a race like no other, Pastore brings to life this most beautiful and dangerous vessel, as well as the hearts it broke. It is simply one of the most exciting sea tales ever told.