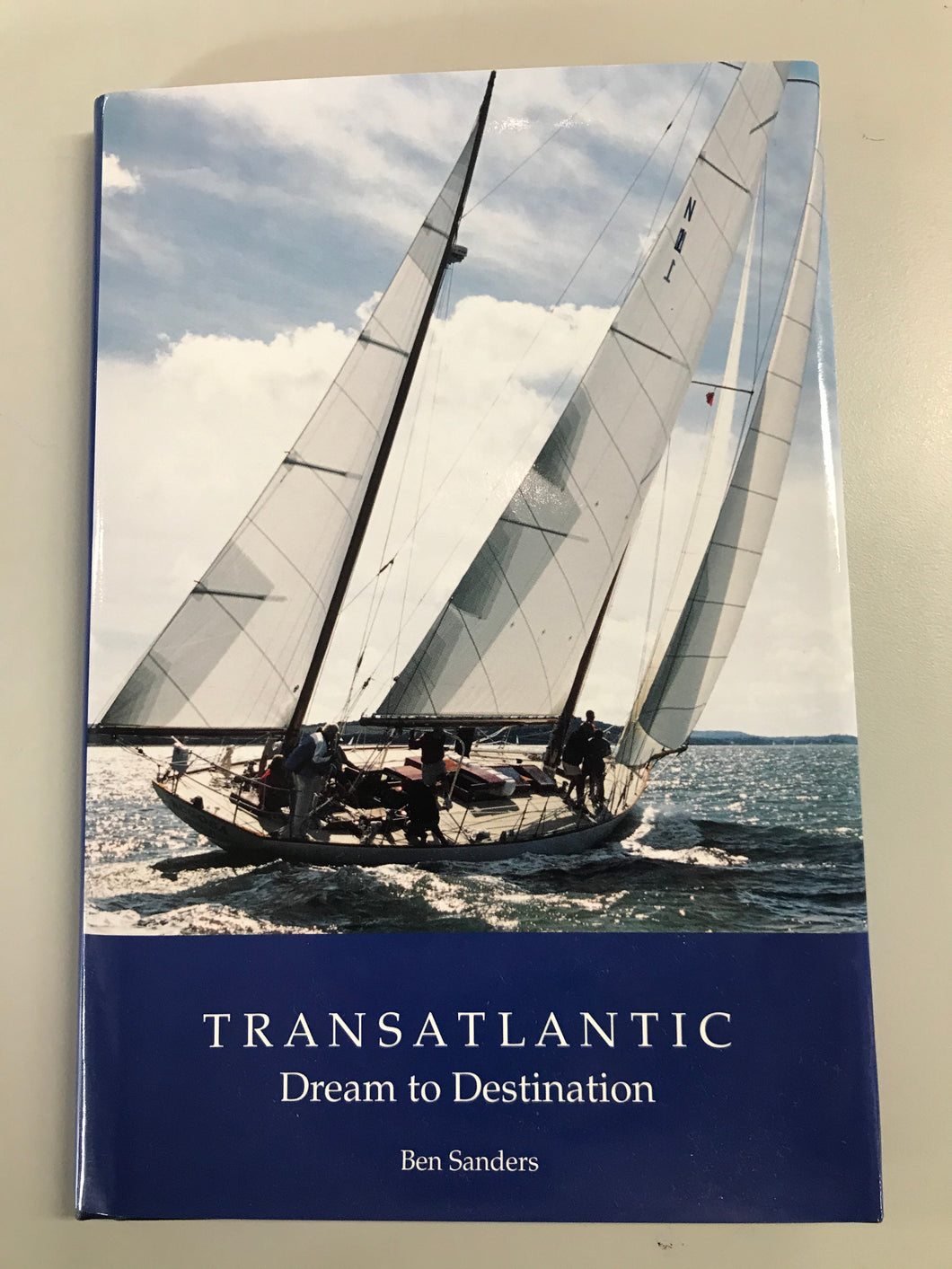 Transatlantic Dreams to Destiny by Ben Sanders
Regular price $15.00 $6.00 Sale
FINAL SALE
"In Transatlantic: Dream to Destination, Ben Sanders vividly writes about the challenge, adventure, and satisfaction of a first Transatlantic sail. For the seven of us aboard the classic wooden sailing yacht RUGOSA, this passage was much more than a fun time afloat; it was a defining life experience. Ben has succeeded in magnifying and articulating thoughts that are doubtlessly shared by all on board.
For me, honored to be skipper of a remarkable, multitalented crew of individuals, there were multiple joys and satisfactions. Upon departure, I told Dr. Coughlin, father of a crew mate, that I would do everything possible to bring the crew through safely. He said, "Yes, and they will all be better men for it." I am convinced that is true! The sea poses uncomplicated and unforgiving challenges. To rise in triumph above those tests imparts wisdom, confidence, and energy for all future endeavors.
In the mid-ocean, teamwork is essential. All must pull together for a successful voyage. Beneath the competitive banter and fun-loving deprecations, a special team spirit evolves that binds friendly shipmates forever. This is perhaps the greatest satisfaction.
This volume provides the reader with a special vicarious voyage and its many implications. Ben Sanders, our most reflective crew mate, transcends simple narrative to share the unique sense of adventure and meaning. Bon Voyage!" --Halsey C. Herreshoff Captain of RUGOSA